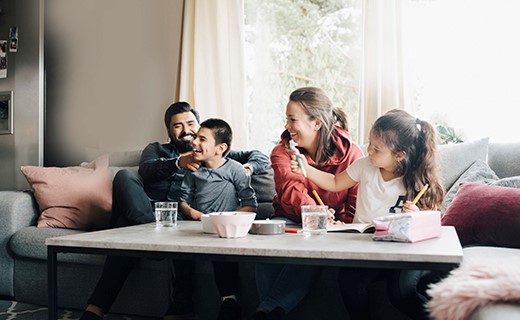 Personalized Support for Autism Caregivers
Caring for a loved one with autism spectrum disorder can feel overwhelming. Every person diagnosed with this condition has their own unique challenges and strengths. In addition, most people with autism require a high level of care.
Your Members Assistance Program (MAP) offers a wide range of support and resources, available at no extra cost, to help caregivers:
Learn about autism spectrum disorder.
Connect with resources and services.
Build a support network.
Be an advocate for your loved one.
Take care of your own needs.
These resources can help you better understand autism and fi nd the support you need to care for a loved one.
Professional Counseling
Caregivers can connect with a licensed professional counselor for confidential online or in-person sessions.
Educational Podcasts
Learn more by listening to brief, educational podcasts from our licensed professional counselors.
Online Support
Search for "autism" on the website to read articles that can help you and your loved ones.
Your MAP is here to help, 24/7
There are multiple ways to find support:
Call 1-800-999-7222.

Go to anthemEAP.com and enter your company name: Carpenters Trust.
Brought to you by Anthem.