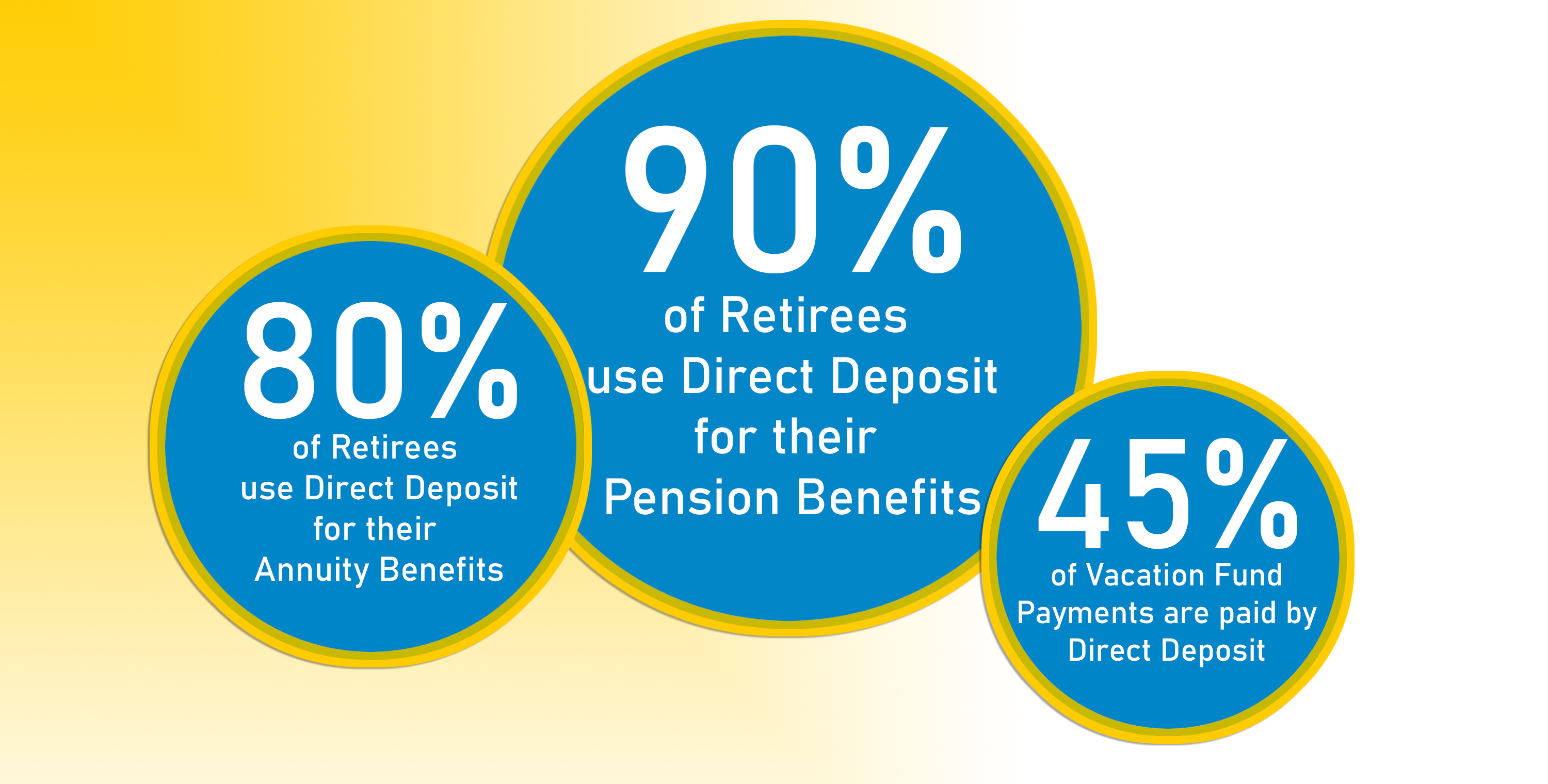 Why Choose Direct Deposit for Your Benefit Payments?
We currently offer Direct Deposit of Benefit Payments for your Vacation, Holiday and Sick Leave, Pension and Annuity payments.
Benefits of signing up for Direct Deposit:
For Vacation and Sick Leave benefits – Pay yourself online via our Participant Portal! Requesting an Early or Sick Leave benefit through carpenterfunds.com is the fastest way to receive your money, but you are required to have direct deposit on file to do so.
Get your money sooner. With direct deposit, your check clears immediately and goes straight into your bank account.
Skip the trip to the bank and no waiting for a check to clear.
Save money - Some banks offer discounts or waive monthly account fees if you're enrolled in Direct Deposit.
Avoid the hassle and stress of a check that gets lost, stolen or delayed. Mailed checks can cause worry about loss or theft, especially if you happen to be out of town when it is scheduled to be delivered.  A direct deposit ensures you receive your money on time and will provide peace of mind.
Signing Up is Easy!
1. Complete a Direct Deposit Form.
2. Return it to us via email, fax or mail to:
benefitservices@carpenterfunds.com
Fax: (510) 633-0215
Carpenter Funds Administrative Office of Northern California, Inc.
PO Box 2380
Oakland, CA 94614
The Forms
Vacation, Holiday and Sick Leave  Pension  Annuity Incremental Payments